Sports are often referred to as fun and games. And they are, but they are far more than that.
Sports are a reflection of the most fundamental norms and values that shape human society. Sports represent escape from the world but they are also a huge presence within the world accounting for hundreds of billions of dollars in revenue and bringing together more nations and groups than any political entity is capable of doing. Sports are a testbed for science and medicine as well as for teaching, communicating and mentoring.
Sports are big business. Sports fuel the media. Sports are critical to advertising and merchandising many of the world's most lucrative products. Sports shape the beliefs and values of our children. Sports have and can lead the way in societal reform and ethical progress. Sports create our heroes, villains and pariahs.
Despite all this, there is no single academic program that is devoted to examining the meaning, morality and impact of sports on a global scale in an intensive and interdisciplinary fashion. The NYU Sports and Society Program (NYUSSP) seeks to become the go-to academic program in the world for discussions of all aspects of sports and society.
---
Biographies - Our Leadership Team
Arthur Miller – Chairman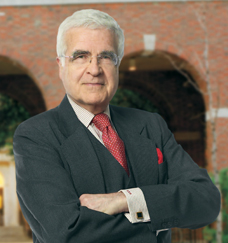 Arthur Miller, Chairman, is University Professor at NYU School of Law, and was formerly Bruce Bromley Professor of Law at Harvard Law School (1971 to 2007). He teaches the Sports Law course at NYU Law. Previously, he was legal editor of ABC's "Good Morning America." He has moderated socratic dialogues for several PBS series, and won an Emmy award for his work on "The Constitution: That Delicate Balance." He was also Commissioner on the United States Commission on New Technological Uses of Copyrighted Works. Last year, he was honored as a Commander to the Order of the British Empire by Queen Elizabeth II. His legal specialties include federal practice and procedure and intellectual property.
---
Arthur Caplan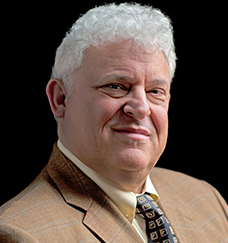 Arthur Caplan is Drs. William F. and Virginia Connolly Mitty Professor and founding head of the Division of Bioethics at the NYU Langone Medical Center. He has served on the special advisory committee to the International Olympic Committee on genetics and gene therapy and the FIFA special advisory committee on the use of technology in allowing athletes to adapt to altitude and other environmental challenges. He has published widely on the role of ethics in sports.
---
Ted Shaker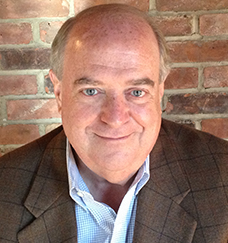 Ted Shaker is Adjunct Professor at NYU and recipient of the 2012 NYU Graduate Sports Business Society Award for Contributions to Sports Media. Previously, he was executive producer at CBS Sports, where he was responsible for all sports production and won 13 Emmy Awards and two Peabody awards. He orchestrated coverage for 7 NFL Super Bowls, 10 NBA Finals, 9 NCAA Tournaments, 12 Masters Golf Championships, 2 MLB World Series, 8 US Open Tennis Championships, and 11 Daytona 500s. He was executive producer, business news, at CNBC, where he created and launched seven series. He was founder and president of Sports Illustrated Television, co-creator of CNN/SI, television's first 24 hour sports news cable channel. He created the first VOD sports test, The Orlando Project, with Time Warner Cable and the NFL. He is a member of the board of directors for the University of Texas Center for Sports and Media.
---
Robert Boland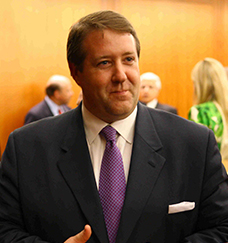 Robert Boland is Academic Chair/Professor of Sports Management at NYU and Co-Professor of the Sports Law Course at NYU Law School. He is also a sports attorney currently representing coaches and management personnel and consulting with collegiate conferences and leagues on strategic and legal issues. He has negotiated over 100 athlete, coaching and endorsement contracts in a variety of sports. He makes frequent appearances in the media as an expert commentator on sports business and legal issues. He was also co-founder and former COO of Global Athletic Management Enterprises (GAME). He worked on major sporting events with United States Olympic Committee, United States Swimming, Turner Sports, and the Southeastern Conference. He was an athletic administrator of Columbia University and the University of Tennessee. He was a student-athlete in wrestling and football at Columbia University, and in 1984 he was a U.S. Olympic Trials competitor in Greco-Roman wrestling.
---
Wayne G. McDonnell, Jr.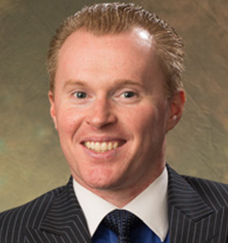 Wayne G. McDonnell, Jr. is Clinical Associate Professor of Sports Management and NYU's "Business of Baseball" Professor. He is a regular contributor to Forbes.com's Sports Money web site and has his own blog for Forbes called "The Dr. Baseball Chronicles." He is also a regular media commentator on issues regarding the game of baseball, appearing on the MLB Network, Bloomberg, NBC, FOX, SportsNet New York and the YES Network. Previously, he was a financial analyst and accountant at Madison Square Garden.
---
Lee Igel
Lee Igel is Associate Professor at NYU. He is a regular contributor to Forbes.com. He served as program adviser to senior executives of large corporations and professional service firms, entertainers, and elite competitive athletes at an acclaimed medical and wellness facility in New York. He also trained in the player development department of a Major League Baseball club. His teaching and writing focus on understanding patterns of decision-making and perception.
---
Our Media Team Jason Aron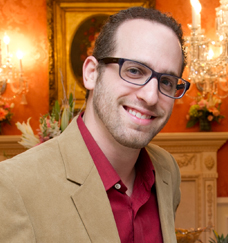 Jason Aron is the exclusive producer of video content for the Sports and Society Program. He is also founder of the event production studio, Expressions Cinema, and the corporate production studio, Carbon Media. He is the former producer of Be Your Own Fan TV – the first online show about the business of sports produced by an independent ownership group in professional baseball. Subjects of his work include owners of professional franchises, general managers, coaches, and professional players.
---
Brendan Parent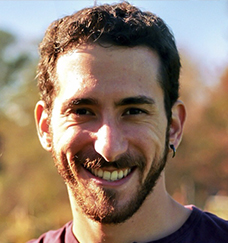 Brendan Parent is an attorney and Clinical Instructor in the Division of Bioethics at the NYU Langone Medical Center. He is also Legal Fellow at the NY Task Force on Life and the Law, a State agency that assists with development of public policy at the intersection of medicine, law, and ethics. Previously, he was a researcher in the department of bioethics at the National Institutes of Health, and a staff associate at the Center for Genetics and Society. His current research in sports and ethics includes risk acceptance, physician role conflict, and defining acceptable enhancement.
---